Meeting Math is a surprisingly simple & accurate way to forecast future revenue. The larger the data-set for a given meeting type the more accurate the Meeting Math. Revenue leaders user meeting math as a forecasting tool that sits on-top of the pipeline, Meeting Math is also used when calculating Kronologic's ROI. Meeting Math is calculated on a per meeting type basis. There are only three required variables for basic meeting math.
Basic Meeting Math Formula
Example
Last Mile Problem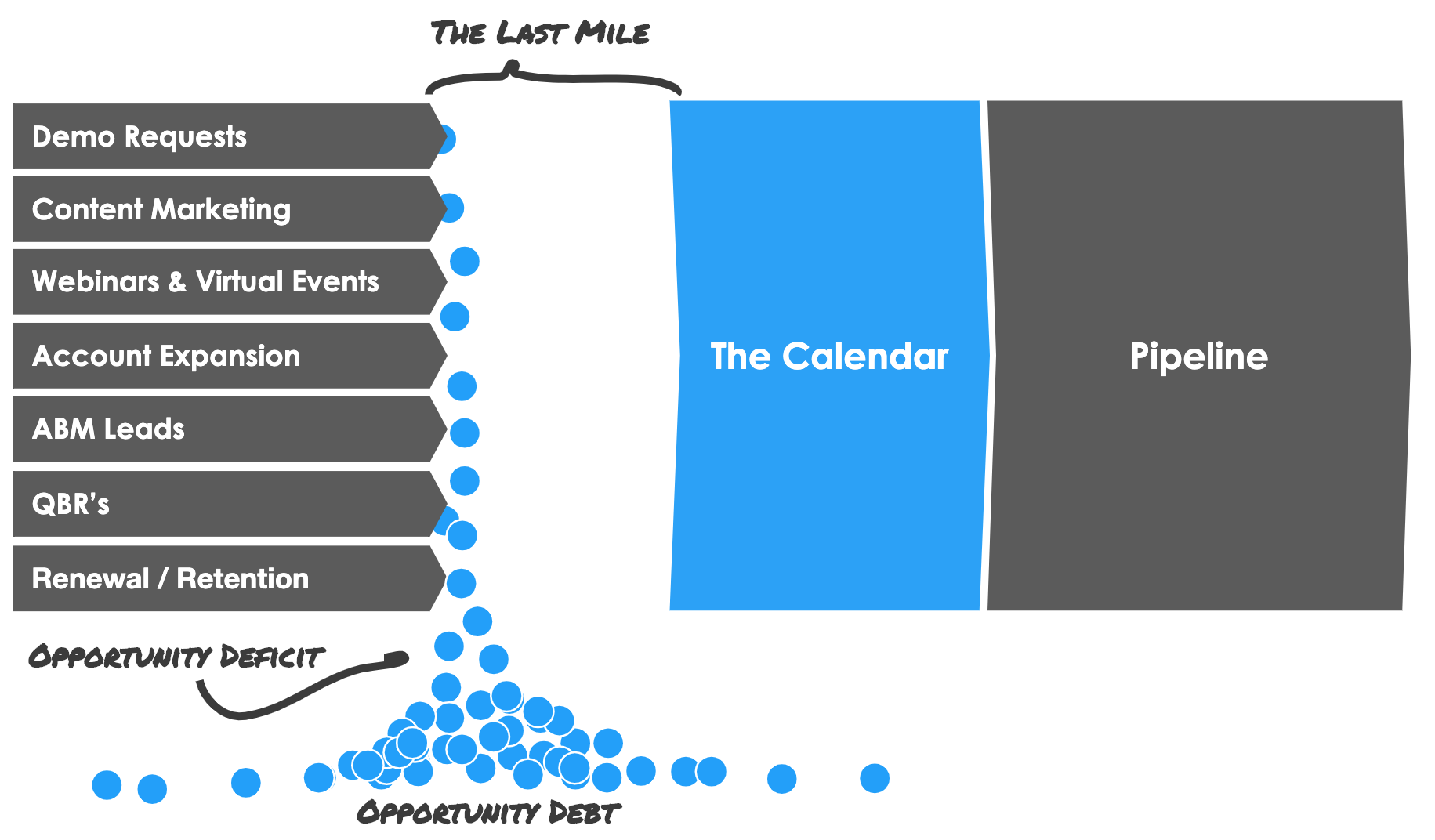 The calculating the size of the last mile is a way to understand what is lost for a given channel, here we assume 100% conversion from lead to meeting to determine a starting point of what is left behind. Calculating the size of a given last mile is easy.
Last Mile Formula